ecoholidays
terra incognita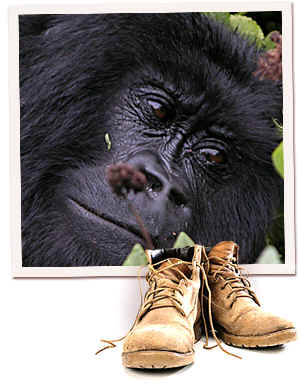 description: Gerard "Ged" Caddick founded Terra Incognita ECOTOURS in 2004 after over fifteen years of working in the Expedition Travel industry. Ged worked for Lindblad Expeditions as Expedition Leader from 1992-2004, and for International Expeditions while living in Belize in the 1980's. Ged has led trips for the World Wildlife Fund, National Geographic Society and the American Museum of Natural History as well as many College Alumni groups, the National Audubon Society and the Smithsonian Institution.

Ged lived in Belize, Central America for a number of years in the late 1980's and worked in the Conservation of Endangered Species for twelve years before becoming involved in the Expedition Travel industry. It is this mix of Expedition Travel (a.k.a. ecotourism) and Conservation that has helped to shape how Terra Incognita ECOTOURS operates.
We pledge to engage in responsible travel to natural areas that conserves the environment and improves the well-being of local people. Hence we adhere to the following principles:
Minimize impact
Build environmental and cultural awareness and respect
Provide positive experiences for both visitors and hosts
Provide direct financial benefits for conservation
Provide financial benefits and empowerment for local people
Raise sensitivity to host countries' political, environmental, and social climate
Support international human rights and labor agreements
We take these principles to heart, and for every person who joins one of our ecotours we make a donation to one of the leading conservation organizations working in the area. Indeed we partner with these organizations to help increase their effectiveness. Our conservation partners will send a representative to join us, to explain their work, to provide added insight, to make your experience more relevant, rewarding and unique.
destinations:
Costa Rica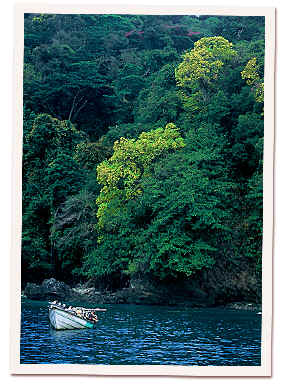 Cloud Forests, Rainforests, Volcanoes and Beaches of Costa Rica
Meet Debra Hamilton De Roser, Costa Rican Conservation Foundation
9 days and 8 nights

Resplendent Quetzals, Howler monkeys, Toucans, and the unmistakable call of the Bellbird, the sights and sounds of this trip will not soon be forgotten. Included is a white-water rafting adventure on the Sarapiqui, during two days in the lowland rainforest. Enjoy a dip in the thermal pools near the fiery-topped Arenal Volcano and enjoy cocktails as we watch fiery lava tumble down the slopes of the volcano. Travel on horseback from the Arenal area, through the rainforest and up to the Monteverde Cloud Forest. A highlight is sure to be our time at the Monteverde Cloud Forest Reserve with Debra Hamilton De Roser of the Costa Rican Conservation Foundation. Debra devotes her life to studying the bird species of this rare and mystical Cloud Forest habitat and will share with us her insights into the unique and various creatures found here, especially the Three-wattled bellbird. We end our adventure in the exclusive Villa Caletas overlooking the Pacific Ocean and the Nicoya Peninsula.

Group size is restricted to 16 individuals.
Departure dates in May 2006 and December 2006
Cost per person is $2,999. (single supplement is $750)

For each participant a donation will be made to the Costa Rican Conservation Foundation to support acquisition of habitat to help protect the Three-wattled bellbird and the Resplendent Quetzal.
Nicaragua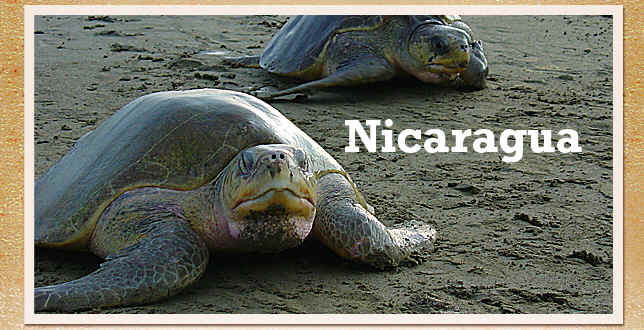 Nicaragua: Colonial Cities, Volcanoes, Sea Turtles and so much more.
8 days and 7 nights

Nicaragua is the hot, new destination - safe and friendly - Nicaragua is being called the "next Costa Rica." This tour combines culture and nature, and Nicaragua has plenty of both! Importantly, Nicaragua has enjoyed fifteen years of peace and stability, since the free and democratic elections of 1990, and democracy has been the norm for over 15 years now. Nicaragua is the largest country in Central America, still has large areas of forest and plentiful wildlife, indeed, Nicaragua devotes over 18 percent of its land area to Parks and Reserves.

During our tour we visit the colonial cities of Leon and Granada, two of the oldest Colonial cities in Latin America, where we stay at El Convento Hotel and La Gran Francia Hotel, respectively. These two beautifully restored and elegant hotels are among the best in the country. We visit the Masaya Volcano, perhaps the World's only drive-up volcano, where you can drive right to the edge of the active crater! We visit colorful local markets, take a cruise on Lake Nicaragua and meet some of the friendliest people in Central America. The tour ends at the exquisite Morgan's Rock Ecolodge, located on a forested hillside above a Sea Turtle nesting beach, this is the ultimate Eco-experience, with Howler monkeys calling outside your cabana.

Group size is restricted to 16 individuals.
Departure dates in August and November 2006
Cost per person is $1,799. (single supplement is $350)

For each participant a donation will be made to the "Refugio Vida Silvestre Playa La Flor." This one beach receives over 30,000 nesting Olive Ridley Sea Turtles between July and December each year, coming ashore in massive "arribadas" (literally means arrival).
Rwanda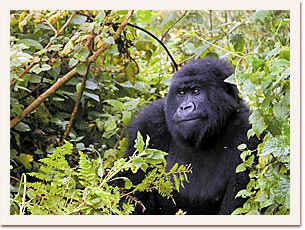 "Gorillas in the Mist" In the realm of the Mountain Gorilla, Rwanda
Meet Mountain Gorilla Project Veterinarian Dr. Mike Cranfield and/or the Regional Field Veterinarians
10 days and 9 nights - leave on a Friday, back on a Sunday

A unique adventure indeed. We will visit both Rwanda and Uganda, home to the critically endangered Mountain Gorilla, where we shall TWICE track these gentle giants. The Mountain Gorillas inhabit some of the most spectacular scenery on earth, high on the flanks of the Virunga Volcanoes. We will also take the opportunity to visit the grave of famed primatologist Dian Fossey, who dedicated her life to the conservation and protection of these animals. Dr. Mike Cranfield, of the Mountain Gorilla Veterinary Project shall join us during this ecotour, and he will detail some of the threats facing these incredible animals.

Group size is limited to 12 individuals.
Departure dates in April, June, and November 2006
Cost per person is $4,999 (single supplement is $1,000)

For each participant a donation will be made to the Mountain Gorilla Veterinary Project to continue the important task of providing preventive and emergency health care to these critically endangered creatures.


Belize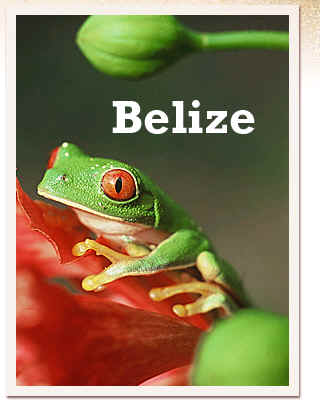 Rainforest, Reef and Ruins of Belize with Lascelle Tillet, Belize Audubon Society
9 days and 8 nights

This tiny country has so much to discover! We will travel by motor launch through riverine forest on the New River to visit the ancient Maya ruins of Lamanai. We shall paddle canoes on the Macal River as we spend three nights in the exquisite thatched cabanas of the exclusive Chaa Creek Resort. We will ride horses through the rain forest. We will track the elusive big cats in the World's only Jaguar Preserve. We will end our land adventure with snorkeling or scuba adventures on the largest Barrier Reef in the Northern Hemisphere. Our guide for this ecotour will be Lascelle Tillet, a Board Member of the Belize Audubon Society, the organization responsible for managing most of Belize's National Parks for the Government of Belize.

Group size is restricted to 16 individuals.
Departure dates in March and May 2006
Cost per person is $3,299. (single supplement is $750)

For each participant a donation will be made to the Belize Zoo and Tropical Education Center to support the Harpy Eagle Restoration Project.
conservation partners:
BELIZE
Belize Zoo and Tropical Education Center
(Harpy Eagle Restoration Program)
www.belizezoo.org

The Harpy Eagle is considered nearly extirpated in Central America. The Belize Zoo, in partnership with the Peregrine Fund, the Government of Belize and the Rio Bravo Conservation Management Area, is working to restore these magnificent birds back into the Maya Forest. The Harpy Eagle is considered to be the world's most massive eagle, and has been severely reduced in number primarily due to being shot. The zoo runs an aggressive environmental education program in conjunction with this important fieldwork.


COSTA RICA
Fundacion Conservacionista Costaricense
(The Costa Rican Conservation Foundation)
www.fccmonteverde.org

The Costa Rican Conservation Foundation (CRCF), is a non-profit foundation working to:
Protect critical habitat for many endangered species

Protect Pacific slope habitat (Tropical Rain Shadow Forest)

Replant native trees to restore habitat for many species

Educate visitors and the local community


RWANDA
Mountain Gorilla Veterinary Project
The Mountain Gorilla Veterinary Project is a program of the Maryland Zoo, and provides preventive and emergency health care to the endangered Mountain Gorillas and the Park Rangers who protect them

The African Conservation Foundation
www.africanconservation.org

The African Conservation Foundation (ACF) works to preserve Africa's wild heritage by conducting field projects as well as supporting and linking conservation initiatives throughout the continent. ACF's mission is to find approaches for integrating biodiversity conservation into the economic livelihood activities of communities in a given landscape.


KENYA AND TANZANIA
Jane Goodall Institute
www.janegoodall.org

Founded by renowned primatologist Jane Goodall, the Jane Goodall Institute is a global nonprofit that empowers people to make a difference for all living things. It is creating healthy ecosystems, promoting sustainable livelihoods and nurturing new generations of committed, active citizens around the world.
contact & pricing details: please contact Ged for further details


info@ecotours.com

Terra Incognita Ecotours, Inc.
4016 West Inman Avenue
Tampa, FL 33609

1-877-GOEXPLORE
(1-877-463-9756)
813-289-1049 FAX