olappamanna mana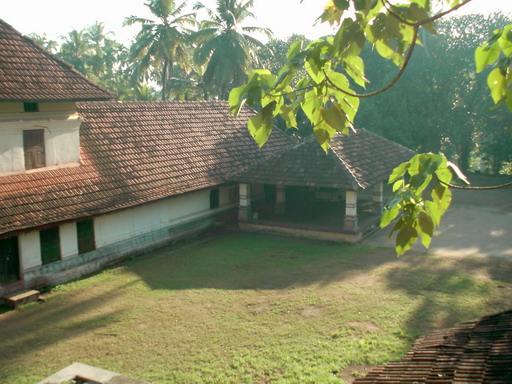 Olappamanna Mana , one of the centuries old feudal Namboothiri (Kerala Brahamin) Illam (house) , have a glittering cultural heritage in the field of Kathakali (classical dance form) , Carnatic Music, Melam and Thayampaka (classical percussions) , Literature and Rig Veda.
Kerala's splendor in varied forms of fine arts is an internationally acclaimed one. No adjective is enough to describe the contributions made by the then Feudal Namboothiris.

Olappamanna is the family name of feudal lords. They belong to priestly Brahmin Caste of Kerala, namely Namboothiris. Mana means Home of Kerala Brahmins in Malayalam.

They were immensely rich till the land reforms act was implemented in Kerala during 1965-70. They were patrons of art forms like Kathakali, Percussions, Classical Music, Literature, Vedic and Sanskrit education.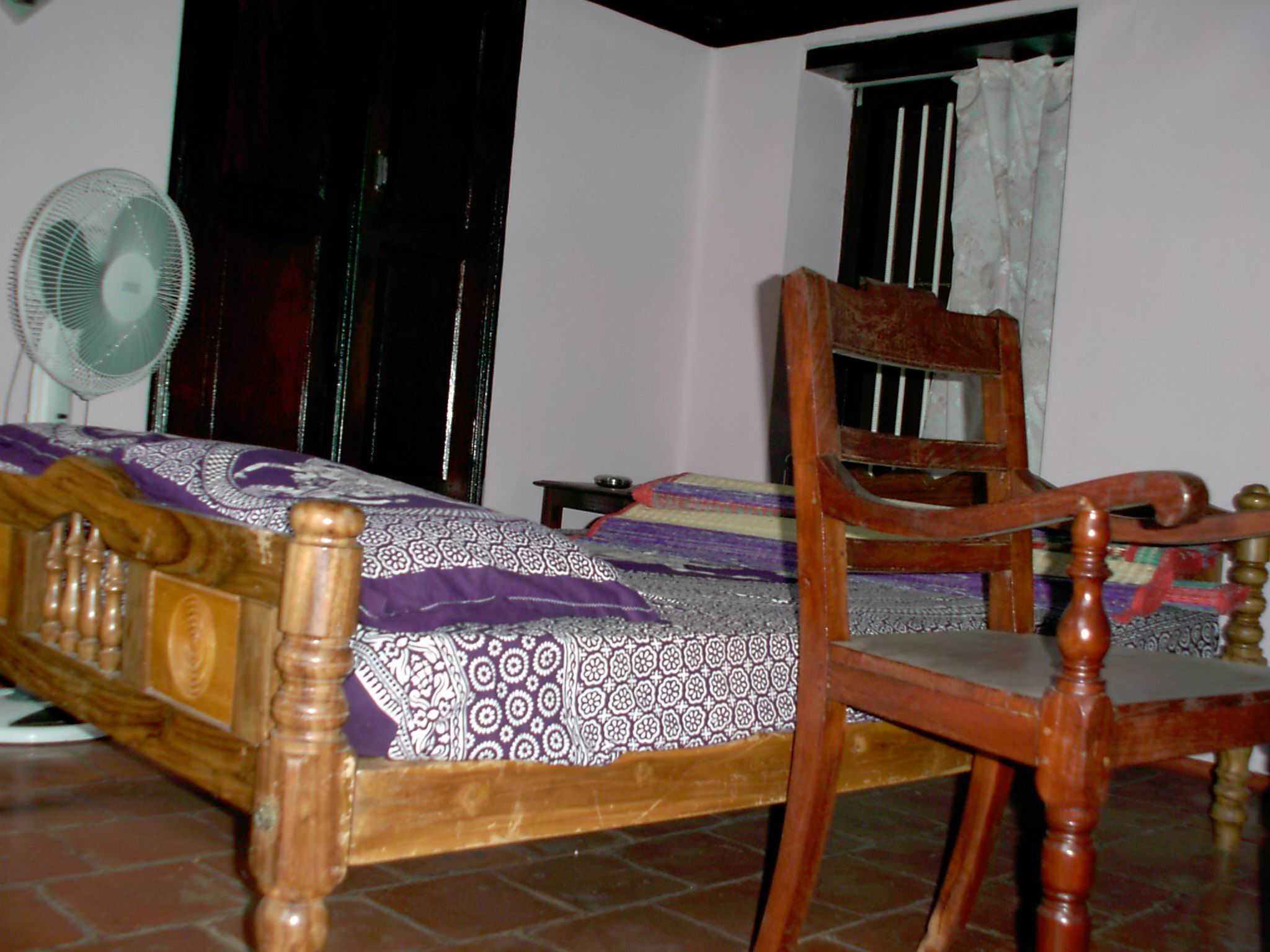 location: Olappamanna Mana is located at Vellinezhi, a small village, surrounded by unpolluted river Kunthi on northern and western sides and is literarily famous as Thourathrika Gramam (village with the perfect blending of music, rhythm and dance).

Reach us: Olappamannamana is 2km interior to northern side of Calicut - Palghat main road (Cherpalcherry Route). - 90km from Calicut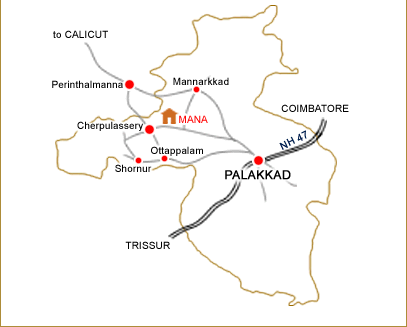 From Cochin , via Trichur and Shoranur, you can reachCherpalcherry . - 120km from Cochin/ 90 km from Nedumbassery Air port

From Coimbatore via Palghat to Cherpalcherry- But 4km before Cherpalcherry town and turn right at Mangode. - 90 km from Coimbatore

property: Certain portions of the main building of the Mana Complex (House Complex) are older than 300 years. Truly speaking the Mana Complex cannot be called a home, it is rather an institution with many people staying there, in addition to the owners, with specific duties for each one. There were arrangements for food and stay for students and teachers and to study Kathakali, Music, Vedas and Sanskrit in the Mana.
Even though the members of family may be around six to seven people, there were more than fifty to sixty people taking food from Mana every day belonging to servants, staff, poor people and guests. Every day more than 50 Kg of rice was served and on special days it may go beyond 100 Kgs.

Here comes the importance of architecture of the building. The main building is known as Ettu Kettu (Eight structures with two open quadrangle), having two each Halls on Eastern side, Western side, Southern side, one at Central portion and one at Northern side. The names of the halls are also based on the position- for example Eastern Hall is called Kizhakkini, Kizhakku means East. Similarly Thekku means South and Southern hall is named Thekkini.

Kitchen always will have a position at the North- East corner of all Namboodiri Houses according to Vasthu Rules.

There are three kitchens. The smallest is for ladies only. The second one is for daily cooking and the third one; a large one is used during special days.

Only the Western side of the building is having three stories and the first floor is being used as bedrooms and rest rooms.
Three sub buildings known as Pathayapuras surround the building. Even the sub buildings are too large and can accommodate a large number of people.

Very spacious ground, similar to playgrounds of schools are provided around the Main Building to accommodate a very big crowd during marriage like functions.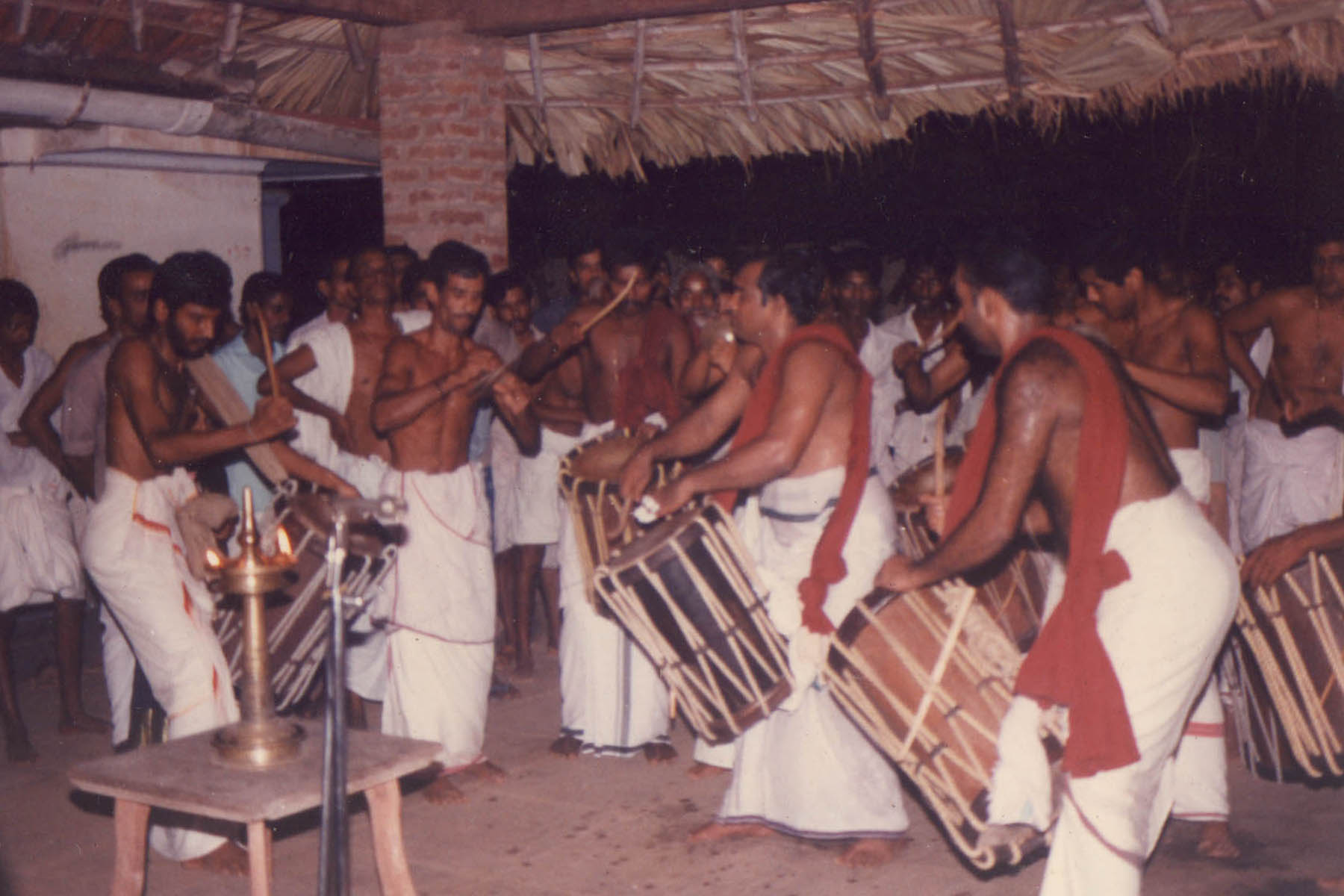 accommodation: Two double rooms with all necessary facilities for Foreign Tourists are now available. This will be increased to Three/ four shortly.
The rooms are furnished, have European closets and bathrooms, fans (no a/c), emergency lights and thermo flasks. Kerala special vegetarian food made at home with all neatness only will be served. Filtered and boiled water/ packed mineral water/ tender coconut water can be served. Basically no mosquito here, but net/repellent can be provided if asked for. Personal attention to each tourist will be provided. The cost varies from $100/- to $150/- per day inclusive of home made Veg. Food and accommodation, on twin sharing basis. For single occupants a reasonable discount can be considered.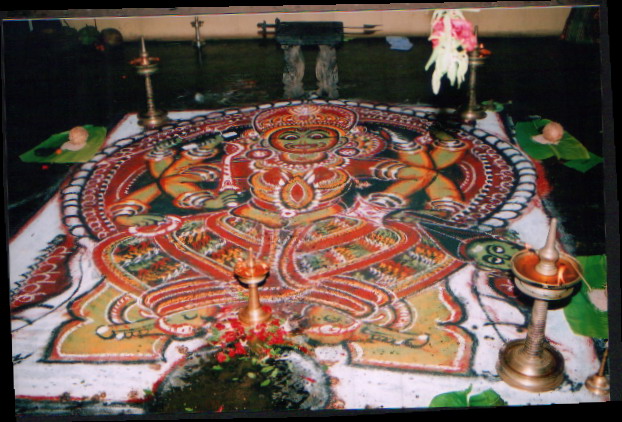 activities: Entertainments like KalamEzhuthi Pattu (picture of Goddess Kali is drawn by hand, using natural colors and certain rituals are performed), Kathkali, Thayampaka.

The rate may vary, but around $40/- for Kalamezhuthi Pattu, $300/ for Thayampaka, Kathakali etc. But these can be shared by a group of tourists.
Charge Free Entertainments
KalamEzhuthi Pattu is there from 15th January to last Sunday of February every year as a part of the festival of Family Deity. Also there are roughly another 50 KalamEzhuthi Pattu spread over all months of the year. Hence visitors may get chance to see this ritual sometimes free of cost.

Certain Restrictions.
There are certain restrictions here to preserve the sanctity of the Family Deity. Foot ware is not permitted in side the Main Building. Smoking is not permitted in the Main Building. Non-vegetarian foodstuffs and alcoholic beverages are strictly prohibited in whole Mana premises.
food:
Pure Vegetarian Home made Kerala Style food. No non –vegetarian stuff, alcohol or any intoxicating drinks. Fresh fruits and vegetables . Water supplied will be filtered, boiled and cooled or mineral water. Usually stainless steel utensils washed and dipped in boiled water and fresh banana leaves are used for serving food.
what other guests say: "What a fascinating place! Step back in time at this heritage masterpiece. The puja was a moving experience and the art work on the powder drawn Kali extraordinary. Ms+ Mr. Damodaran have treated me like a daughter-thank you. The food has been delicious and this has been a special, memorable stay." Laura Kinch, Editor: Special Places to Stay: India (26th Jan 06)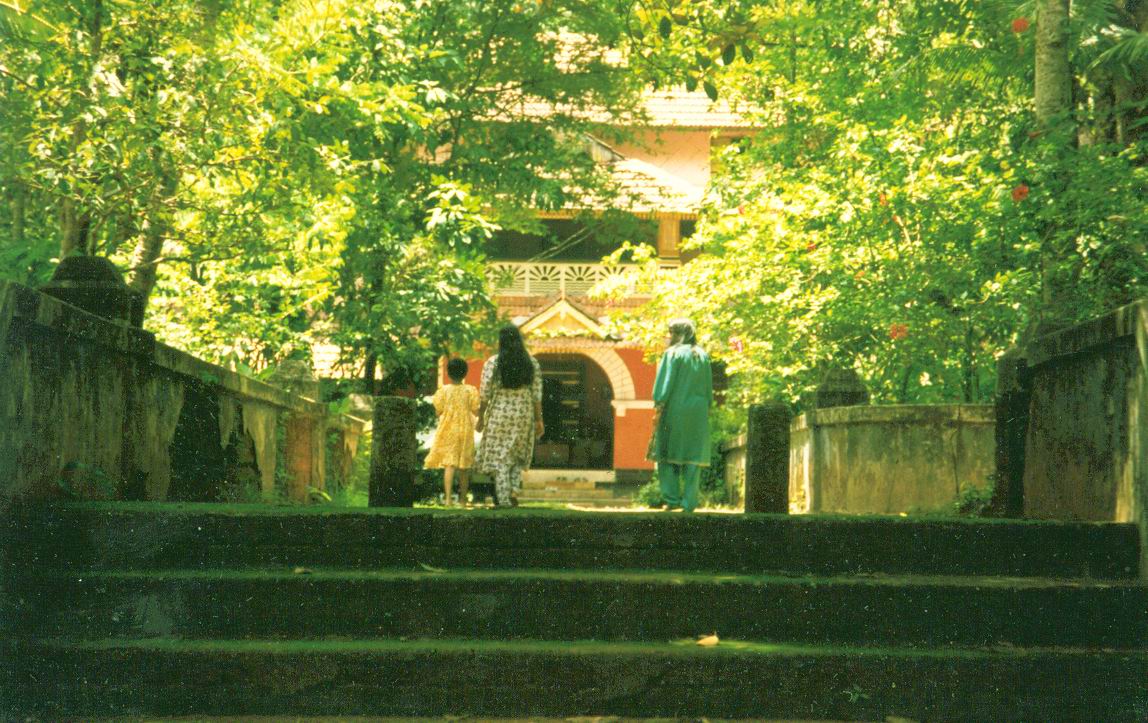 contact details: please contact the owners for further details
Postal Address:
Olappamanna Mana,
Vellinezhi(PO),
Palakkad Dist,
Kerala, Pin-679504

eMail : info@olappamannamana.com
(Preferred Address)


Contact person:
O.N.Damodaran
Ph : +91 466 2285383 / 2285797