monte pu
property description: Halfway between the Cinque Terre and Portofino, and 45km from Genoa, this is an idyllic holiday spot. Two hundred hectares of greenery, rich in wildlife, Mediterranean flora, with a view of the sea and with a unique beauty, this is l'Azienda Agricola Monte Pł. The farm sits 700 metres above sea level, with a view encompassing the gulf of Tigullio and, in the distance, Corsica.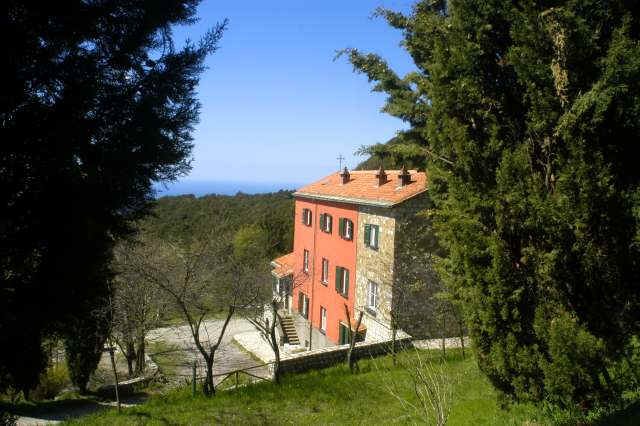 The main part of the complex is an 8th century Benedictine monastery, offering a large comfortable relaxation area for guests. And it is set in a place of remarkable beauty. A wide open space with uninterrupted views; a place for those who wish to meditate or simply relax; a refuge for travellers to rest and let their minds become still - here the woods, fields and nature live in perfect harmony. At Monte Pł you can still see fox and wild boar, and there are pure water springs.

Monte Pł is also ideal for children. There is a play area with swings and other outdoor toys, an enormous renovated barn with table tennis and table football, and board games for rainy afternoons.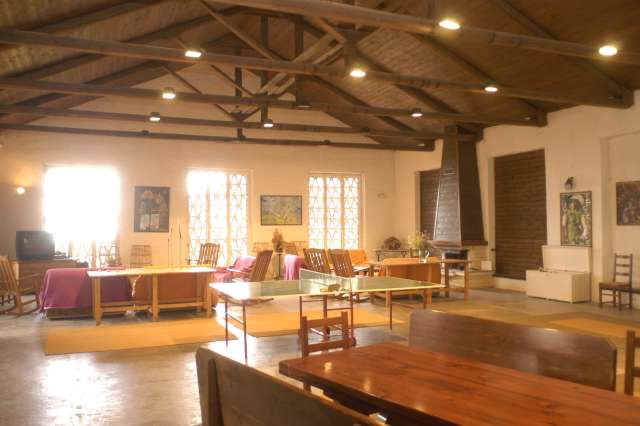 Activities:
go bird watching
observe plantlife (particularly interesting Mediterranean flora)
go walking
go mountain-biking
Wellness week
energetic check up

therapeutic Qigong: exercises for energy balancing

principles of energetic medicine, phytotherapy, diet

bioenergy: the body as an instrument of knowledge/understanding

Chinese massage

principles of natural cooking


With a minimum of five people we organise courses of:
cooking

wine tasting

painting

pottery

restoration


With a minimum of eight people it is possible to organize day trips by boat

In the vicinity you can find: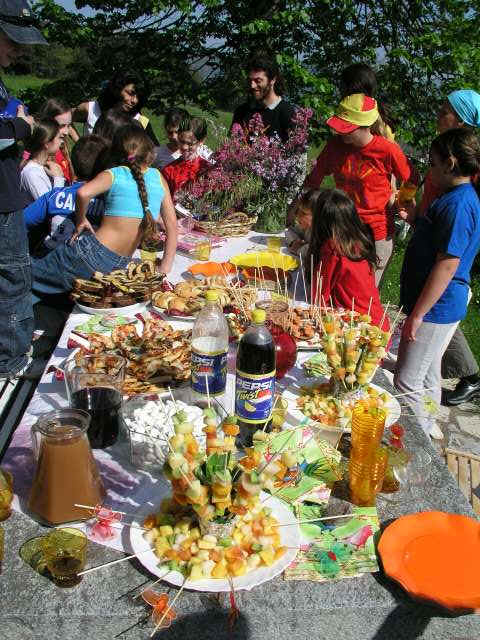 location:
We are half way between the Cinque Terre and Portofino-45 km from Genova

Leaving the motorway at SESTRI LEVANTE, take the road to CASARZA LIGURE, after passing Casarza on the left keep going towards CAMPEGLI- MASSASCO, and then follow the signs for MONTE PŁ.

It is difficult to get here without a car but we will (gladly) pick guests up from Sestri Levante railway station if previously arranged.
Book in advance!




pricing:
Min Max
Bed and breakfast 40,00 48,00 Per person*
Half board 58,00 70,00 Per person*
Self catering apartment (for 4/6 people) 120,00 150,00 Per day
Restaurant 20,00 30,00 Per meal
Dogs and other pets in rooms** 5,00 each
Horses** 15,50 Per day
Board for horses in fields 180,80 Per month
The above prices are in euros and for 2005. Any changes will be noted before booking.
30% more for single room
50% discount for children under 8.
** To be arranged when booking
contact details: please contact owner for further details:
AZIENDA AGRICOLA MONTE PŁ
LOCALITĄ MONTE PŁ
16030 CASTIGLIONE CHIAVARESE (GE)

e-mail: montepu@libero.it