ethical accommodation
gurudongma tours and treks
description: founded by retired Indian Army General, "Jimmy Singh" in 1992, together with Catherine Pradhan. The idea was to provide a "total experience". We believe that this must involve an understanding of the people, their lifestyles, and their interaction with nature. We are convinced the nature and ethnic culture, must be preserved. We started with operations in Sikkim Himalayas and North East India. Today we have crafted exiting tours to all the interesting parts of India.

We operate on the basis of "small is beautiful". We like to cater for individuals, couples, and small groups, so that we tread softly on the environment. It also helps us in building a rapport with our guests.
Conversations, varied cuisine, carefully chosen accommodation, knowledgeable and caring escorts, interesting itineraries, local involvement, and reliability, are the basis of our personalized service. We offer Nature & Culture in comfort and Adventure in style. No wonder, we are the preferred choice of those who desire a different kind of experience.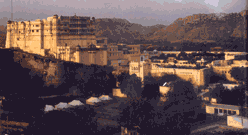 India offers an astonishing array of experiences. The combination of ancient heritage, diverse ethnic people and their culture, along with nature's bounty, offers the traveler, almost anything that is desired.

Come to us for a total experience. Gurudongma Tours & Treks, take you on journeys of discovery, escapades, trekking & hiking, biking, rafting, Eco tours, Tribal tours, Bird watching, wild life tours and home stay experiences.

Get off the beaten track, interact with people, their culture, and lifestyles and enjoy the peace and tranquility of our mountains, forests, deserts, backwaters and beaches.

Unique itineraries, chosen accommodation, varied cuisine, good conversation, caring escorts, and reliability are the basis of our personalized service.

Where?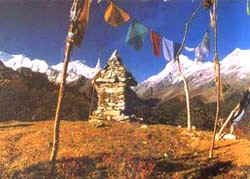 Sikkim and Darjeeling - small but beautiful, Sikkim is the Jewel of the Eastern Himalayas, spread below the crowning glory of the 8534 meters high, Mount Kanchenjunga; which is not just a mountain, but the Sikkimese protective deity.

Amidst the grandeur of the mountain peaks, lush valleys fast flowing rivers, terraced fields, live a friendly people with deep belief in their culture and religion. This region offers her visitors rare and singular experience. Forest and flora, Buddhist culture and hill top monastries, thriving bazars, ancient handicrafts, holy lakes, and the delights if high altitude treks, can all be yours, within the span of a few days.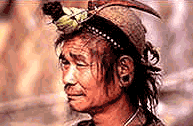 Arunachal Pradesh - remained isolated from India, for centuries due to impregnable forests, and unbridgeable rivers. The state is home to 26 main tribal strains. Each has a distinct identity, of language, culture, and beliefs. Most worship supernatural sprits, and their deities are connected to nature. This region is endowed with natures bounty, ranging from subtropical river valleys to high Himalayan pastures, over 4500 meters in elevation, fringed by snow caps bordering Tibet. Arunachal offers a feast of flora, wildlife, and a variety of tribal cultures, including the Buddhist Monpa, and Sherdukpen tribals, of Tawang. Arunachal Pradesh is reached only by driving for a full day from Guwahati.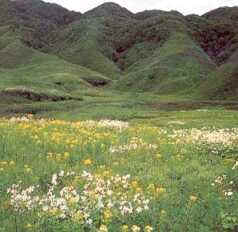 Nagaland - a land of picture post card landscapes, lush and verdant flora, peopled by 15major tribes, who have hundreds of years of tradition as warriors and headhunters. Christian missionaries were able to convert almost the entire population to Christianity, from the earlier animist practices. Considered remote, and full of hazards, it is now easily accessible. The Nagas are a fun loving and deeply religious people, having a tradition of handicrafts, folklore, dances and music. Here traditional folk songs, eulogizing ancestors, and brave deeds, poetic love songs, gospel songs and modern pop tunes go hand in hand.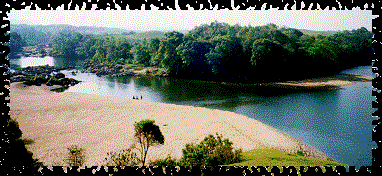 Assam - the heart of the North East region of India. This region is Sandwiched between Bhutan, Tibet, Myanmar, and Bangladesh at the Eastern tip of India, it is approachable by air from Delhi and Calcutta, and by rail from any part of India. The most convenient gateway airport and rail station is Guwahati, the capital city of Assam state. You can also fly in to Dibrugarh ( Mohanbari) for Upper Assam, Dimapur for Nagaland, and Jorhat for Kaziranga. The North East is a Pandora's box of surprises. The panorama of the Himalayas, forests, rivers, bazaars , monasteries, exotic people with varied cultures languages, and beliefs, are indeed too vast and complex to be spanned by one tour. Our journeys of discovery, and adventures link together sights, sounds, and experiences, both unique and memorable.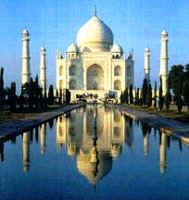 Delhi, Agra and Varanasi - Delhi is the capital of India. Located at an altitude of 216 meters above sea level . It is the hub of all communications, and is the favoured entry point for visitors to North, East and Central India. Gurudongma North, located at Delhi, handles all our guests arriving at Delhi. Our personalized " meet and greet service" will arrange your reception, transfers and accommodation. Tours to Agra, Rajasthan, Himachal, Ladakh, Varanasi and Khajuraho originate at Delhi . Delhi is also the transit point for tours to Eastern Indian states of Sikkim, Bengal, Orissa, Assam, Arunachal Pradesh, Meghalaya and Nagaland.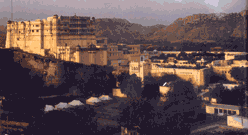 Rajasthan - the land of kings; is India at its exotic best It is one of India's prime destinations. It offers the traveler rare visual, culinary, spiritual, and cultural experiences. The state is diagonally divided into the hilly and rugged south –eastern Region, and the barren north-western desert of the Thar. There are also vast forests, lakes and wet-lands. Rajasthan is a magical land with desolate stretches of the desert and verdant hills of the Aravalli Mountains. A land so steeped in culture and natural beauty, that it is actually living history. Home to the Rajputs – a group of warrior clans, brought up in traditions of chivalry, honour, pride and independence, for over 1000 years. The story of its history and culture – endless conflicts and patronage of dance, music and art, is alive today in its massive battle scarred forts, its palaces of breathtaking grandeur and whimsical charm, its lovely temples , bustling bazaars, hand-painted "havelis", a vibrant culture, and a courteous people.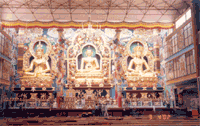 Coorg - Coorg or Kodagu as the people of this little district in Karnataka call their land, is located atop the lovely blue mountains, the Sahyadris, at an average altitude of 1400 meters. Coorg still retains its old world charm - it is in fact a cluster of hamlets and homesteads, surrounded by nature at its best - Unsullied, beautiful, green and exciting. There are dense forested valleys, gurgling mountain streams and waterfalls. Coffee plantations predominate, along with a fair amount of cardamom and pepper thrown. in There is an abundance of exotic flora and birds.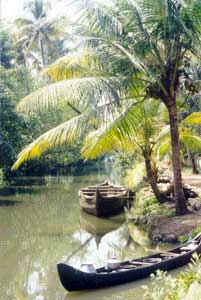 Kerala - has natural beauty and a variety of terrain. It has everything you seek for a holiday in the sun - Sandy beaches, blue lagoons, lush vegetation, mountains covered with rainforests, tea, coffee. rubber and spice plantations, wildlife, birds, and a cultured and literate people who can communicate in English. The climate is tropical. The season is from October to March. Gateway airports are at Cochin and Trivandrum. Train connections are available from all parts of India.
Ladakh - Located North of the Indian Himalayas, Ladakh is sandwiched between what is now Pakistan in the West and Chinese-ruled Tibet in the East. It is a land of high passes, and is often described as "little Tibet" - because culturally it has more in common with Tibet than the rest of India. It is a land like no other - a high altitude desert cradled by the Kharakoram and the Great Himalayan Ranges, it lies astride two others, the Ladakh range and the Zanskar Range, at altitudes ranging from 3000 m to 7672 m. Roads and trekking trails cross these mountain barriers through passes at an average elevation of more than 5000 m - the highest highway in the world crosses the Ladakh Range at the 5578 Meters high Khardung-la.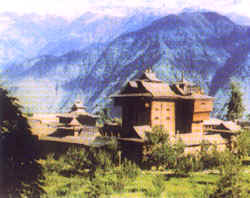 Himachal Pradesh - Sandwiched between the plains of the Punjab & Harayana, and the high lands of Tibet, Himachal Pradesh is easily accessible from Delhi. With its vistas of snow peaks, rugged valleys, green meadows, rich forests, meandering rivers, and friendly people, it offers Nature, culture and adventure. Rising in tiers from the plains, various ranges rise up to elevations of more then 7000 m. The main ranges are the Shivalik, Pir Panjal, Dhauladhar, Bara Bhangal and the Great Himalayan Ranges. These mountain barriers form natural boundaries between the state's separate districts.

Comments from other guests:
Apart from the extremely beautiful surroundings, (at Gurudongma House), and the very comfortable arrangements, the unique aspect of your place is your people, their attitude, their warm hearts, their ability to care. No amount of money can compensate for your attitude towards tourism. Anjan Dutt Calcutta, India
Inspired by last years visit to Sikkim, and a subsequent look into photo album at Gurudongma House, we decided on a tour of Arunachal Pradesh . Since there is little information available in Europe in Europe, we came with a vague imagination about the trip. Our expectations were more than met. The country is beautiful, the people we met are very friendly and hospitable. To have a glimpse into the different tribes and their way of life was an eye opener. Peter and Tilli's guidance was perfect. We could not have been taken care of, any better. A memorable holiday. Thank You. Waltrand, Horst, Christian, and Verena Austria.
What an experience to come to the Farmhouse, one of the most delightful places I have seen in my 17 years in India. How wonderful, delightful and unusual the treks we made together. Not to mention all the pampering we got after coming home. Thanks for everything. It was just great. Dr Gabriele Venzky Germany
contact & pricing details: please contact owner for further details:
Gurudongma Tours & Treks
Hilltop, Kalimpong - 734301, India.
Tele : +91-3552-255204
Fax : +91-3552-259146
E-mail: gurutt@satyam.net.in gurutt@sancharnet.in