decoy country cottages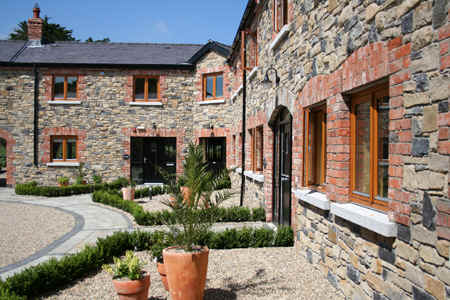 description: Decoy Country Cottages is a converted farmyard which has been lovingly restored to provide the highest standard of accommodation in a peaceful and tranquil setting.

During our conversion we were able to use many of the modern technologies available, such as geothermal heating and hot water and high standards of insulation and double glazing. We have also taken the opportunity to reuse any materials where possible and local labour and materials were used during the conversion. We have an environmental policy in place that outlines the principles by which we run our business. We offer guests the option of carbon offsetting when making their booking.

Our accommodation ranges in size from 1 – 4 bedrooms, sleeping 40 people in total. Breakfast and light suppers can be provided in your cottage by prior arrangement.

The cottages are surrounded by beautiful parkland countryside and are a perfect retreat for you to get away from it all and recharge your batteries.

For workshops, group events, team building and intimate weddings, the entire venue can be booked exclusively.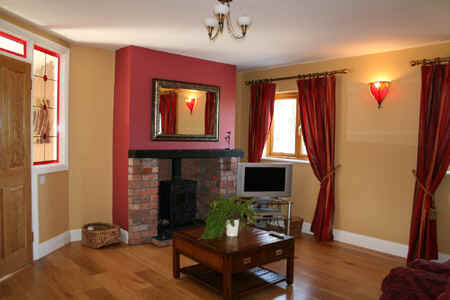 accommodation : There are eight cottages that range in size from 1 - 4 bedrooms. They are all airy and spacious and fitted out to the highest standard with every comfort thought of. From the luxurious beds to the feather and down pillows and duvets. Where possible natural materials have been used, for example all the flooring is natural stone or wood.
The cottages are set in a landscaped courtyard with secure parking
outside the courtyard making it very safe for children. Behind the
courtyard is a garden with BBQ area, boules alley, picnic tables,
playground and stunning views. We encourage birds with feeders and a
nesting box.

We also have: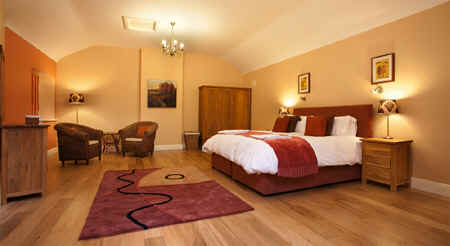 All heating and hot water is generated using our geothermal heating system so we have no need for fossil fuels. Although for that extra cosy
feeling you can light the wood burning stove. All the houses have
recycling bins and a composting bin and we actively encourage
recycling. Your waste food can be placed in our composting cone using
the caddy provided in each house. All appliances in the kitchens are A
rated and we encourage guests to turn appliances off when not in use.
We try to use locally sourced products in our welcome baskets and all
tea, coffee and sugar is Fairtrade.
We are in the process of attaining the EU Flower environmental award for tourism and as part of this process we are changing over to environmentally friendly cleaning products and magic microfibre cloths that require very little cleaning product. We limit the amount of water that we use as we recognise that this is a finite resource. In the future we would like to install solar panels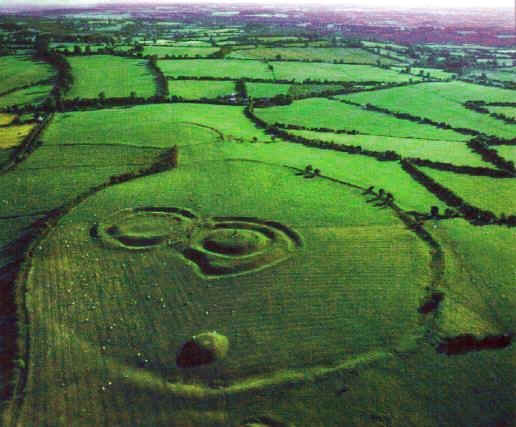 location: We are located between the N2 and N3 and close to the many historic sites in Meath such as Newgrange, The Hill of Tara, Trim Castle, Kells and Slane. We are also an excellent base for exploring Dublin and we are just 30 mins from the airport.
pricing :
Prices from
House sleeps 2 Low - 480 Mid - 560 High - 640
House sleeps 4 Low - 560 Mid - 700 High - 840
House sleeps 6 Low - 840 Mid - 1050 High - 1260
House sleeps 8 Low - 1120 Mid - 1400 High - 1680

Low Season - Jan Feb March April (except Easter), October, November,
December (except xmas and new year)
Mid season - May, June September, Easter , Mid term in October
High - July and August, Christmas and new year

Changeover day is flexible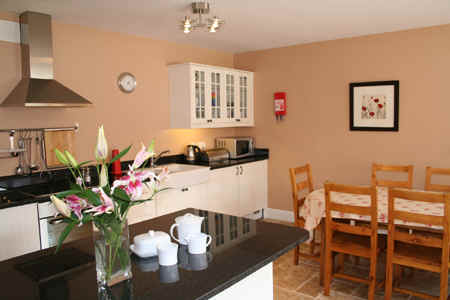 contact details :
Paula Irwin,
Decoy Country Cottages, Garlow Cross, Navan, Co Meath

e-mail: info@decoycountrycottages.ie
website: www.decoycountrycottages.ie